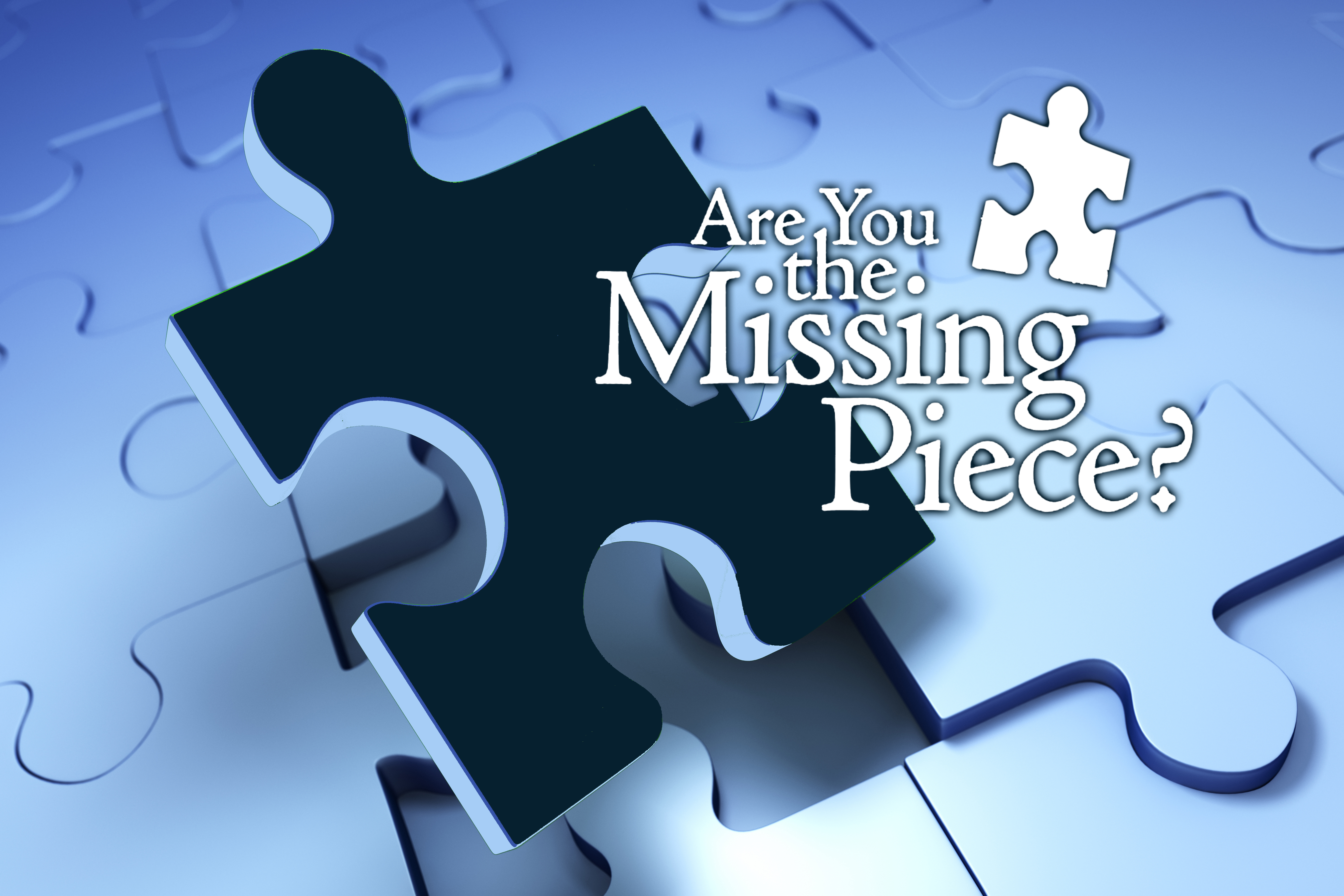 The Puzzle Piece – Part 3
At last – someone finally showed me the lid to the puzzle box with the picture! The picture is of God's family here on earth, choosing to serve each other with the spiritual gifts, heart (passion), abilities, personality and experiences that God has given us. Each one of us has a piece of the puzzle that only we can fill. There is no one else on earth like me (my husband might say Amen to that!) or you. Pastor David nailed down powerful scripture to paint us a picture of what serving God should look like.
We've had fun the last couple of weeks trying to solve the puzzle on our own. Now, it's time to get serious, or as my dad used to say, "this is where the rubber meets the road." We each have a choice to make. If you are not serving anywhere, it's time to start praying and asking God to help you find a place to serve.
If you are currently serving, then you already know the joy of serving in a ministry area. I'd like to ask you to start praying about who you can ask to come serve with you. There is nothing more effective than a personal invitation to serve with a friend.
If you have no idea where to start, we have a SHAPE class where you can receive advice and suggestions regarding opportunities where you can observe on a Sunday or Wednesday to see if it's something you might be interested in.
Come to a class on Wednesday, May 10 and May 17 at 6:45 PM (must attend both classes) or Sunday May 21 at 10:15 AM. Sign up by calling the church office, at any booth on Sunday or by registering here.
If you didn't have a chance to sign up yesterday, you can express interest here or by signing up at one of the lobby booths May 14, 21 or 28.
As Pastor David reminded us on Sunday, we know we have been called to serve:
Because we are divinely resourced
Because it is the path to a greatly rewarded life
Because of the tragedy of "burying" what He has entrusted to you
For me, the joy of serving God by serving other people far outweighs the Golden Ticket that Willie Wonka offered. A lifetime of free chocolate is a sweet gig, but when you die, you can't take it with you. The joy of serving others stays with me for eternity and more importantly, if there's one person who comes to know Christ because of me opening a door, singing a song at VBS, or directing traffic in the parking lot, that's one more person who can go on to serve someone else too.