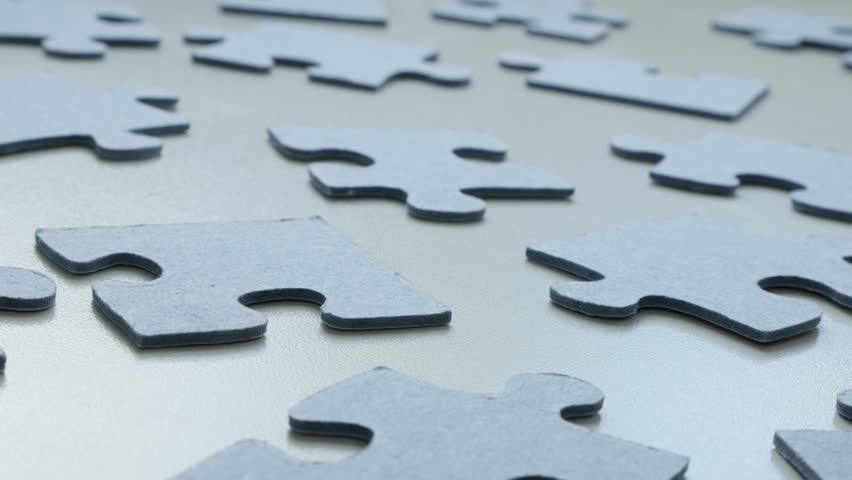 The Puzzle Piece – Part 2
So, I walk into church this morning, knowing that I still have to wait another week to find out about the blue puzzle piece I received last week. However, I pass a couple of staff members and they are all in blue t-shirts with the question, "Are You the Missing Piece?" The bulletin has an identical ad, and there's another puzzle piece in my lap. Upon closer reflection, the puzzle piece is shaped like a little person and there's lots of blue. Missing Person? Well, of course I am not missing. I am sitting here in the worship center, in my same seat, in front of my friends, quite aware of where I am.
Come on and think. I can figure this out. I need a picture; where's the box lid with a picture of what the pieces come together to make? The guys on Survivor figure out puzzles every week without a box lid picture. However, they also have all the pieces in front of them. I have two, and they don't fit together at all. What if I ask the people around me to share their pieces? Surely, we can figure it out if we work together.
But, what am I missing from? An event? A class? A team? Whatever it is, they must want me really bad, because now there are digital signs all around the church asking me the same question.
How am I a piece? Am I a big piece or a little piece? A piece of cake? A piece of pie? (Sorry, I got sidetracked there - guess I should have eaten breakfast this morning!)
Aaron Morris is giving announcements, and all he tells me is to come back May 7. I may be REACHING here trying to CONNECT the pieces, but I'm beginning to think that I'm being called to be a part of something because I keep hearing that I've been EQUIPPED to be SENT. If only someone would show me the box lid.
Join us May 7 at Bear Creek Church as we find out the meaning of the blue puzzle piece.