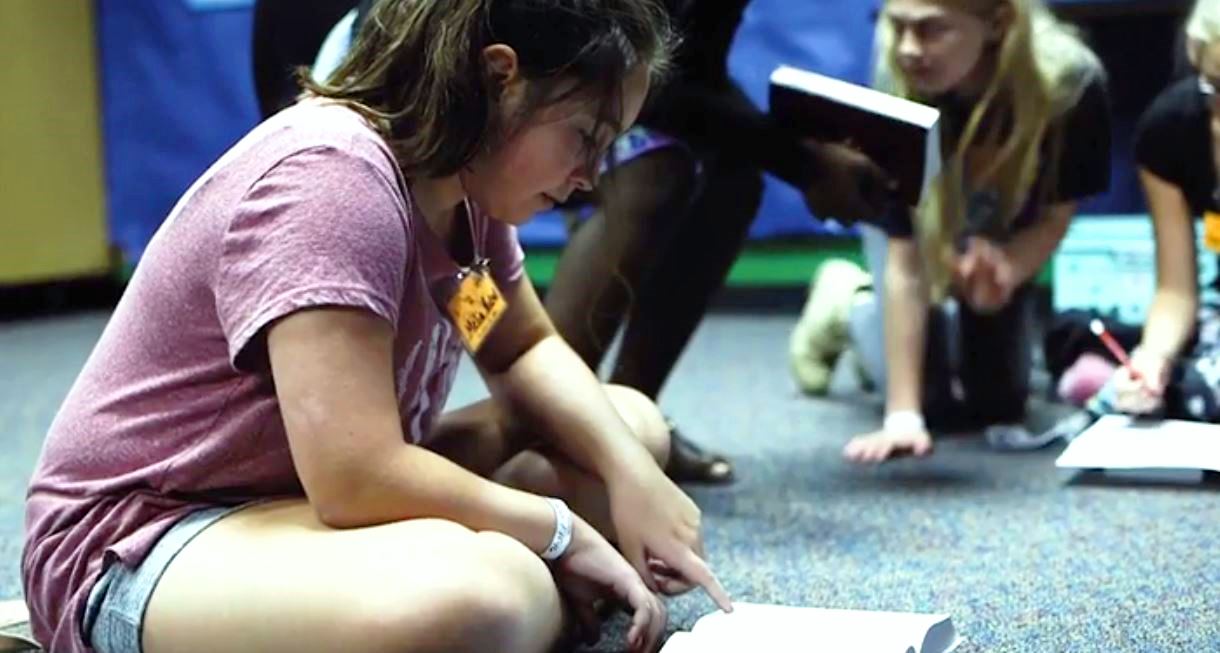 During Vacation Bible School, one of our leaders decided to literally make his students "Jesus seekers." He asked one of us as staff to hide a plastic Jesus figurine somewhere in the building so his class of 6 and 7 year-olds could seek and find Jesus each day.
When it was my turn to hide the toy, I placed it behind a case of CDs, then watched as a wide-eyed child exclaimed excitedly, "I see him!"
I must admit I felt like that child many times during our galactic adventure this year as I watched God show up in miraculous ways.
Our journey began back in January of this year. As our children's team began planning, we honestly didn't know what Vacation Bible School would look like this year. Finances were different, many of our faithful volunteers had returned to work full time and could no longer help, and the school calendar meant no time to prep our beloved skit team.
However, one by one we watched as the Lord blessed despite these obstacles.
Where finances had been limited, He provided a generous donation.
Where volunteers seemed scarce, He sent dads and college students to make up the difference.
Where timing eliminated the possibility of daily live skits, He provided in the form of videos.
During the three years that I have had the privilege of directing Vacation Bible School at Bear Creek Church, the Lord has continued to open my eyes to His faithfulness and to His grace. He knows exactly what we need to reach boys and girls for Him – and He provides it year after year.
So, on the Sunday of our VBS Celebration as I stood at the finish line for our epic adventure and listened to Pastor David share the stats from our week: 52 salvations, 250 volunteers, $3,677 donated for missions, one thought bubbled up in my soul: "I see Him!"