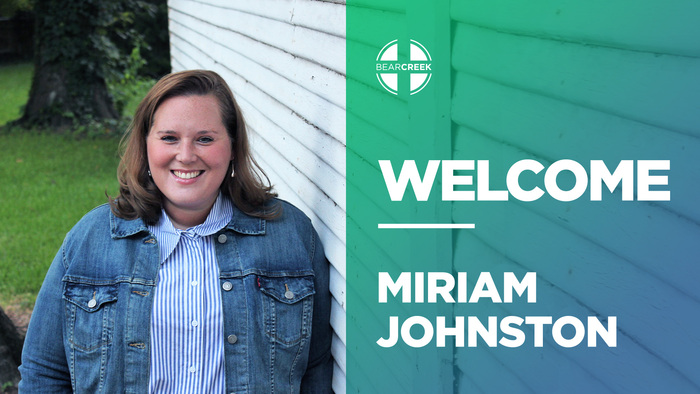 Get to Know Bear Creek's New Children's Director: Miriam Johnston
Hi, I'm Miriam. I am so excited to have joined the Bear Creek Church staff! Everyone has been so welcoming, and I am thrilled to get to work with and learn from such talented people. God is using Bear Creek Church in such incredible ways in this community, and I am honored to get to be part of His plans.
Let me tell you a little about myself. I grew up in Longview, Texas with one older sister and wonderful Christian parents. No one has a choice about the family into which they are born, and I feel like I hit the jackpot! With their guidance, I came to know Jesus Christ as my Lord and Savior at an early age.

I went to Baylor University (Sic 'em, Bears!) for my Bachelor's and Southwestern Seminary for my Masters. Currently, I am working on a PhD in Leadership at Dallas Baptist University. I have three godchildren that I adore, and a dog named Lucky who rules my house!
One of the greatest joys in life is seeing children come to faith in Christ and then grow in their walk with the Lord. It is so exciting to see children understand what it means to have a relationship with the Lord and live a life of surrender to Him.
Helping parents understand their role in the spiritual development of their children is another key piece of ministry that I love. Parents are the most influential people in a child's life, so it is critical that they live out their faith on a daily basis and help their child to do the same.
I am delighted to be part of this faith family and look forward to getting to know each one of you in the days ahead. I ask that you continue praying for our Children's Ministry here at Bear Creek. I trust He has mighty things in store!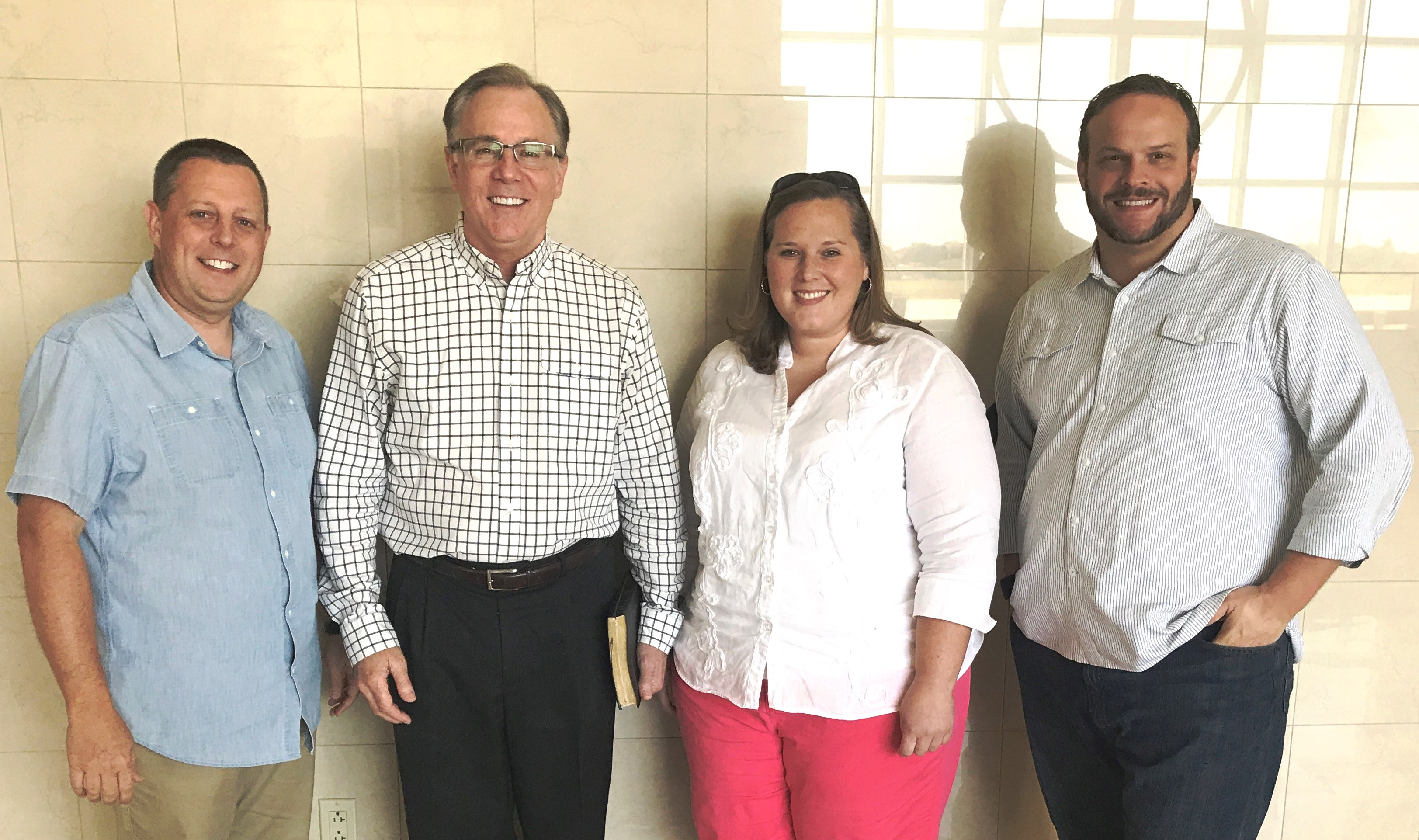 If you'd like to know more about Bear Creek's Children's Ministry, please visit our Children's Page or contact Miriam through email at .