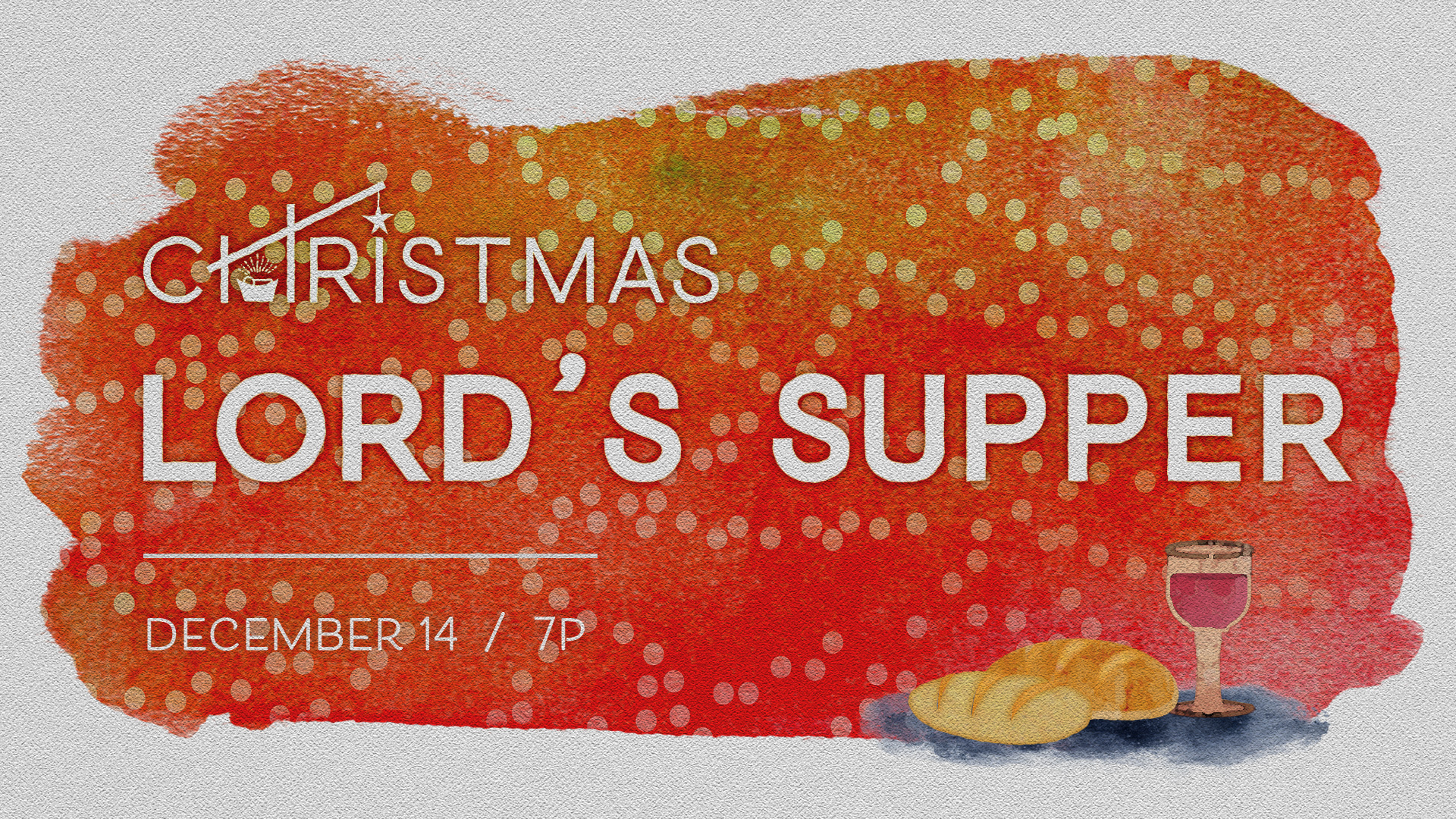 Christmas Lord's Supper service
If your family is like mine, some of your favorite Christmas traditions involve gathering as a family for a special holiday meal. It is a time for remembering, for celebrating, for anticipating. It can often be some of the most meaningful moments of our year.
Our Bear Creek Church family also has a Christmas tradition to gather together on a Wednesday night in December, to sing, to pray, to listen to God's Word proclaimed, and then to come to the Lord's Table and eat the Supper he has prepared for us.
We remember his death and resurrection as we eat the bread and drink the cup.
We celebrate gift of life and grace that we have today because he has filled our hearts with his Spirit.
We anticipate his return, when all our best and most beautiful desires will be fulfilled beyond our wildest imaginings, when every day will be a holiday, and the banquet will never end.
But until then—and to help us persevere until then—join us for a Christmas Lord's Supper at Bear Creek tonight, December 14, at 7pm.